Rebecca Broyles
The team from River HomeLink will use Carol Dweck's Growth Mindset to help students better engage and succeed in their studies and give staff the tools necessary to work through the process of creating a new identity of a school. Instilling the idea that the process of learning needs to be celebrated rather than celebrating the end product is a core tenet of growth mindset. We will inspire and support each other as we implement the growth mindset framework into our teaching practice, our family life, and greater school community. Surveys and case studies, along with the stories shared on a new blog will allow us to see the positive effects of sharing this learning with parents and students. Teachers and parents will be asked to add a blog post of how Growth Mindset was incorporated into their teaching practice and any teaching collaterals that were used to encourage the use of growth mindset. The blog will be a resource to extend the learning beyond our school walls. We hope to change the mindset of the teachers, parents and students to that of a growth mindset to help us sustain the process of trying, even if we are not there yet.
Elizabeth Davis

Elizabeth Davis is an NBCT at Lakewood High School in Marysville. She is leading a team of teacher leaders in a book club-style of professional development. Her ten teacher leaders include several NBCTs and candidates along with new and veteran teachers from each department. The leaders will begin with a book on teacher leadership, then read Carol Dweck's book on mindset, and finish with several books on standards-based grading. The teacher leaders will host their own book clubs with the rest of the building's staff to discuss standards-based grading and slowly implement elements in their own classes.
Jackie Graue

Our grant focuses on creating teacher leaders in STEM in each of our elementary schools. The teacher leaders will attend a workshop, experiencing three STEM activities, be given the materials for the activities, and then create a STEM activity of their own to be shared with the group. The teacher leader will then take these newfound skills back to their school to share with colleagues from K-5.
Jackie Hofer

Our grant is designed to use Lesson Video taping to strengthen teaching practice through PLCs. Using Teacher Leader Volunteers, we will tape lessons in several subject areas and then work with those video taped to develop a protocol for examining the teaching practices used in their lesson. The focus is not so much on content but rather on high yield strategies. Participants will then share their video and walk through the analysis via protocol to identify strengths and reflect on what techniques each member could employ to strengthen classroom instruction.
Leah Lucero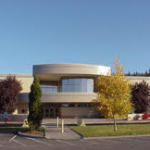 Our group of five NBCT's chose to focus on leading our staff through an exploratory/research process of an Advisory period for our high school. This is a topic that has come up over the past 15 years and now with this funding we can be more intentional in the exploration. Knowing that we have full support of our administrative team the exploration and research could really lead to the implementation of an Advisory period in the fall; if that is the consensus of the staff. The reason for an advisory is because of unmet needs and changing requirements that our students encounter.
Keri Mauney

We have a team of teacher-leaders attending two trainings focused on improving student behavior. These teacher-leaders and I will then participate in a book study with one another. We will use all of our new learnings to run a PLC and other trainings for special education teachers, general education teachers, and paraprofessionals. Our goal is to increase appropriate student behavior by equipping adults to work with students with challenging behaviors (both Tier 2 and Tier 3 students). The teacher-leaders will also become resources for their colleagues.
Lois Noble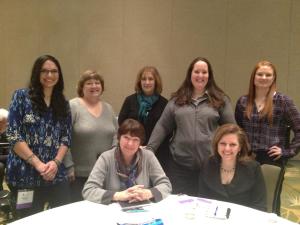 We will be constructing a PLC with our elementary feeder schools to assist them in implementation of more science instruction at K-5th grade. The needs of the elementary teachers will drive the construction of our PLC evening trainings which will focus on: Reading and Writing in Science, Girls in Math and Science, Engaging students in Math and Science, Career and College readiness in STEM K-8, Blended learning. Teachers will experience the learning strategies as though they were students. Time will then be given for discussion by grade levels how they would implement. Time will also be given for them to meet back as a school to share across grade levels. This will be become an ongoing PLC!
Spencer Olmstead

Our little PLC has been meeting for a few years working on improving math instruction through reading, developing group-worthy tasks, and discussing our practice and ways we can engage all students. We teach at different grade levels and at different schools, but our collaboration has been sustained by the commonalities that all math teachers face. We are driven to teach authentically, often through inquiry, and within an environment open to diverse opinions, questioning, and struggle. Our PLC supports our development and gets us excited about teaching. This grant has provided us with the means to reach out to the parent (and wider) audience through our blog http://www.base-ten.com/tm. It also makes it possible for us to deepen our practice through professional development.
Heather Swenson

With the support of this grant we have formed a building Teacher Leadership Team, consisting of eight teachers from various grade levels and specialty areas. The first goal of this group is to encourage leadership opportunities for teachers with leadership experience, as well as those interested in gaining leadership experience and to support their growth as leaders through a book study of the book, Everyday Teacher Leadership: Taking Action Where You Are. Our second goal and overarching purpose as a Teacher Leadership Team is to plan and provide quality professional development, in line with our building goals, for the staff of Evergreen Elementary at our weekly PD time. The long-term goal of this Team, with district support, is for the other schools in the district to implement their own Teacher Leadership Teams, who will all work together to plan common, research-based professional development.
Deanna Tompkins

The CSTP Leadership Grant has allowed us, at Lake View Elementary, to create a cross-grade leadership team to focus on creating a system-wide protocol for analyzing data, creating interventions and analyzing the effectiveness of both the interventions and the protocol. Early on in our process we discovered that we had a lot to do as a building before we could develop a system-wide protocol for interventions. We have narrowed our focus to understanding the three tiers of instruction and learning with a focus on Tier 1 reading instruction, creating a building-wide understanding of our core reading instruction within and across grade-levels (time, curriculum, strategies, effectiveness, data, consistency, etc). Exciting conversations and instructional changes began happening after our very first meeting! Communication and collaboration within and across grade-levels is increased and focused!
Pamelia Valentine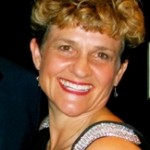 A Team! A Dream! NOW reality in the making! We are in the process of implementing a peer to peer observation protocol. We will begin with our Principal, Mr. Bracken Budge, our Positive Behavior Intervention Specialist, Ms. Michaela McCoy and our School Improvement Planning Chair, Ms. Pamelia D. Valentine. The three of us will each have two staff members to train and mentor on our Marzano Inspired observation protocol. Each of the two trained staff will then train two more staff and so on until our entire staff is trained and implementing a peer to peer observation throughout our school. This will strengthen teaching and learning of staff as well as students. Our school will finally have an effective peer observation program in place and this will be another step toward becoming the teachers we want to be!
Gabrielle Wright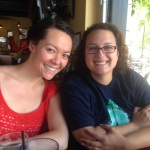 Our grant work is to utilize the expertise of our NBCT teacher leaders to develop a series of recommendations, based on best practices, for a mentorship program in our District. Throughout this process we are advocating for the continuous professional development for teachers at both ends of the spectrum so as to address the needs of all teachers along the professional development continuum. At the completion of this grant's work, our team will have developed the recommendation for the implementation of a new mentor program, creating the foundation and structure for the future of teacher leadership and mentorship in our district.