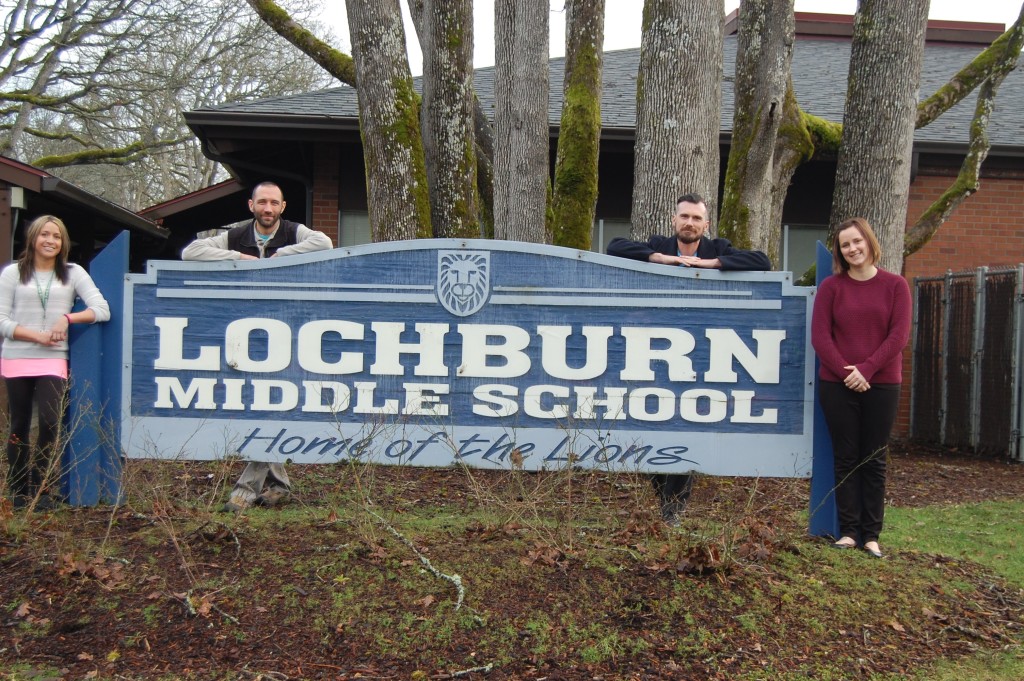 "Through the opportunities afforded by the CSTP grant, we were able to have several significant changes in our building. As a direct result of the team and their efforts, we have seen the circle of leaders within our department grow from 2 teachers who were often focused on planning activities for department meetings, to a team of 5 leaders, who not only created a vision for the department, but had the skills to begin implementing that vision. We went from a hodge-podge of disjointed meetings, to a series of thoughtfully planned meetings where we were constantly evaluating their effectiveness and next steps. More importantly, we now have a system in place so that when a department chair leaves, s/he can be replaced by one of the newer teachers. Because those teachers have been gaining experience and partaking in department leadership, they will be seen as leaders, and have the tools to be effective at continuing and improving on the work we have begun. Additionally, through work with other grant awardees, I was introduced to the idea of compassionate schools. I was able to bring it first to my team, and eventually to the assistant superintendent of the school district. This eventually led to the addition of 1.0 FTE counselor (specifically for mental-health services) and 1.0 FTE interventionist to next years budget."
District: Clover Park School District
Award Amount: $5,000.00
Description: One good conference deserves another.
In the spring of last year 3 newly minted NBCTs set forth from the wet side of the mountain and travelled over the scary pass to the mountainous world of Leavenworth.
The three of us all teach in the Clover Park School district, in a high-needs school named Lochburn. Lochburn has been struggling for years. With a new principal and coaching from OSPI, we were rife for change. From this conference and drive, many things emerged. The NBCTs returned invigorated, and ready to implement new learning. They brought back ideas for our humanities PLCs, and classroom instruction. New ways to reach students in reading and writing. Our new principal was excited about our ideas. But something was missing. The three intrepid explorers had the ideas, they had the experience, they had the desire to lead and the green light to help improve our school… but they had never been trained in leadership.
Enter the CSTP Leadership grant. After a righteous bout of reflection, the team decided that what would best serve our school was that these teacher-leaders get some training and mentoring in leadership. That they gain the tools to make sure that they are effective in helping others grow professionally. And winning this grant will do exactly that. Through reflection, peer coaching, and mentoring by the principal, we will grow in our capacity to guide others along their professional path. Our work will culminate in the ASCD Leadership conference, where we will get to attend sessions by national level speakers and leaders on how to guide and coach, how to run PLCs and become the true teacher leaders we are driven to be. After returning from the conference, we will implement and practice our newly found skills- honing them with the continued support of our team.
Almost as exciting, we have chosen two promising young humanities teachers to begin their journey of Leadership. These young teachers are about to begin their national boards process. When they finish, they will not only have the teaching skills necessary, they will have the leadership skills to help others grow, too. Creating a depth of leadership rarely found in schools.
What was the problem you were trying to solve?
This grant was focused on trying to solve leadership gaps and challenges, often due to high turnover in a challenging school, both administrators and certificated staff
Why was the work important to your context?
As a priority school, we have a high turnover of staff. Consequently, a staff member who has been around for two or three years is often recruited into leadership positions.  There is also very little training for those leaders. Because there was no system in place for developing leadership, there has been little continuity, and often as teacher-leaders become confident in their roles, they move on. This is especially true given the turnover of administration.  (Next year will yield our 3rd principal in 4 years, and we have had 4 assistant principals in the past 5 years)
Briefly outline the 'scope and sequence' of your work
Once awarded the CSTP grant, we assembled a team of 3 teachers who are NBCTs and current building leaders (e.g. department heads) and 2 newer, promising teachers who are likely to become the next generation of building leaders. We began by meeting every two weeks to reflect on our leadership strengths and weaknesses and set goals for ourselves, as well as brainstormed ways to achieve those goals. We would attempt to reach those goals between the sessions, for example, by leading an activity at a department meeting. For example, leading a series of activities designed to align writing instruction from 6th-8th grades.  In doing this, one person met her goal of being an instructional leader (sharing a writing strategy) while another person worked to become a visionary leader by setting the purpose and importance of the department being aligned. We would then meet again to reflect on progress and either set new goals or get help with the previous goal. We then made arrangements to attend the ASCD conference in the spring. As we neared the conference, we continued our cycle of meeting, practice and reflection, but we also revisited the Teacher Leadership Framework. Each individual used the Framework to set new goals, and also picked sessions at the conference specifically targeted to give us each the tools we needed to make gains towards those goals. After the conference, we met with the principal, leadership team, and district superintendent to share our learnings and ideas. We also created a book study, again, choosing books that specifically target our goals. We chose one book that everyone would read, and each teacher chose one book that specifically targeted his/her goals.  The book study will continue through the end of the year, if not longer.
As a result of the work, what are the significant impacts you are able to evidence? (What changed as a result of your work?)
Through the opportunities afforded by the CSTP grant, we were able to have several significant changes in our building. As a direct result of the team and their efforts, we have seen the circle of leaders within our department grow from 2 teachers who were often focused on planning activities for department meetings, to a team of 5 leaders, who not only created a vision for the department, but had the skills to begin implementing that vision. We went from a hodge-podge of disjointed meetings, to a series of thoughtfully planned meetings where we were constantly evaluating their effectiveness and next steps. More importantly, we now have a system in place so that when a department chair leaves, s/he can be replaced by one of the newer teachers. Because those teachers have been gaining experience and partaking in department leadership, they will be seen as leaders, and have the tools to be effective at continuing and improving on the work we have begun.
Additionally, through work with other grant awardees, I was introduced to the idea of compassionate schools. I was able to bring it first to my team, and eventually to the assistant superintendent of the school district. This eventually led to the addition of 1.0 FTE counselor (specifically for mental-health services) and 1.0 FTE interventionist to next years budget.
What were your major learnings?  (successes and challenges)
Leadership takes practice.

A leader has to be able to articulate her/his vision clearly.

Sometimes you just have to take charge.
What resources did you need to use or to create to support the work?
Colleagues and constructive feedback

The Teacher Leadership Framework

ASCD speakers and magazine

Teacher Leadership That Strengthens Professional Practice (Danielson)

Creating Dynamic Schools (Carr, Herman, Harris)

Other Duties as Assigned (Burgess & Bates)

Aim High, Achieve More (Jackson & McDermott)

Insights into Action (Sterrett)

Reframing Teacher Leadership (Reeves)
As a result of your work, about how many teachers were directly impacted?  How do you know?
5 teachers took part in the department leadership team

1 additional teacher was sent to a CSTP training over the summer
As a result of your work, about how many teachers were indirectly impacted?  How do you know?
12 additional teachers took part in department meetings lead by the team.

15 additional staff members took part in school PD lead by members of the team.
What words of wisdom do you have for the next teacher leader working to increase teacher leadership in their context?
Be the Visionary, Informational, AND Instructional Leader for your team, department, building and/or district.

Don't wait for permission to take charge.

YOU need to see yourself as the leader of a group before others will.