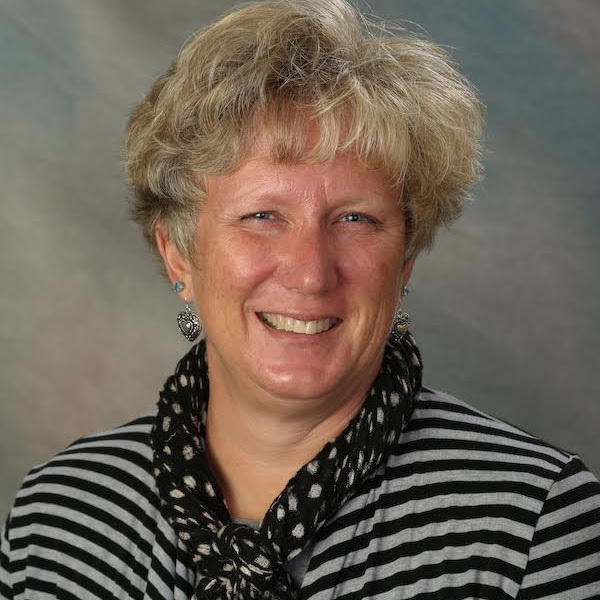 "There is excitement about curriculum alignment and support K-12. We have a solid team of Curriculum Teacher Leaders to begin this journey. Within two years we will have developed K-12 curriculum plans in English Language Arts, Math and science driven by teachers for the benefit of the students.  "
District: Orcas Island School District
Award Amount: $4,720.00
Description: After attending the November 7-8, 2015 NBCT Leadership Conference we were inspired to return and design a program to officially recruit, train and support teacher leaders in our district. Recognizing the need to focus on curriculum development K-12, we hope to develop a teacher leader program in our district that will allow veteran teachers and our two NBCTs to take an official leadership role in developing curriculum. It is our goal to design, implement and plan for the sustainability of such a system that will allow for the recognition, utilization and support of the expertise of the teachers we have on staff. In collaboration with administrators we plan to define a process for selecting these teacher leaders. We believe that effectively utilizing Teacher Leaders will lead to more collaboration amongst staff, alignment of curriculum across grade levels and generally provide more of a sense of consistency throughout the school district. We are thrilled that we have received this grant and we are looking forward to starting the process!
What was the problem you were trying to solve?
Recognizing the need to focus on curriculum development K-12

Shared curriculum vision

Alignment K-12 that meets the common core stands and NGSS

Consistency of instruction

Recognizing the need for more teacher leadership opportunities throughout our district

Creation of curriculum transparency throughout the district
Why was the work important to your context?
Our plan will directly impact student learning by improving curriculum alignment to the common core K-12.

Teacher leaders will utilize our PLC model to facilitate ongoing curriculum discussions.  These discussions will lead to more teacher collaboration and alignment of curriculum, providing more consistency across grade levels.  

Students will benefit because they will be getting the rigors of the common core NGSS through a consistent well thought out plan driven by the teachers who are the curriculum experts.

Teachers will share the responsibility and leadership of curriculum K-12, becoming "Teacher Leaders"

This shared responsibility and collaboration will lead to higher levels of transparency
Briefly outline the 'scope and sequence' of your work
Identified curriculum leaders for our district

Completed a teacher leader application

Completed a teacher leader job description

Developed and provided a leadership training/orientation

Developed a completed flow chart

Developed a list of teacher leader support systems/stipends

Confirmed support with OEA and our collective bargaining agreement

Will develop  a plan for evaluating the effectiveness of the program – identifying the successes and challenges – developing a plan for continuation into the future
As a result of the work, what are the significant impacts you are able to evidence? (What changed as a result of your work?)
There is excitement about curriculum alignment and support K-12

We have a solid team of Curriculum Teacher Leaders to begin this journey.

Within two years we will have developed K-12 curriculum plans in English Language Arts, Math and science driven by teachers for the benefit of the students.  
What were your major learnings?  (successes and challenges)
Gained knowledge of the Teacher Leadership Framework

Used learnings from NBCT conferences to develop own leadership skills

Working with adult learners

Developing advocacy skills
What resources did you need to use or to create to support the work?
The Teacher Leadership Framework; Resources from Lindsey Stevens and the Sumner School District; Standards for Professional Learning  from Learning Forward; Beth Spaulding, NBCT from San Juan Island
As a result of your work, about how many teachers were directly impacted?  How do you know?
9 teachers were directly impacted – they applied and attended the training.  In 2016-17 will begin to serve as our first Curriculum Teacher Leaders for our district.
As a result of your work, about how many teachers were indirectly impacted?  How do you know?
2016-17  all teachers in our district (52) will begin to be impacted by this program.

As we share the curriculum leadership K-12 we will be able to change educator's knowledge, skills, and disposition with the common core standards and NGSS therefore improving and changing the educator's practice which will finally result in student success which we can track through growth in the annual smarter balance tests.  
What words of wisdom do you have for the next teacher leader working to increase teacher leadership in their context?
Think big and go for it!

Utilize the Teacher Leadership Framework

Attend an NBCT/CSTP and OSPI collaborative conference to generate ideas and excitement

Network

Think outside the box!

Focus on improving student learning!