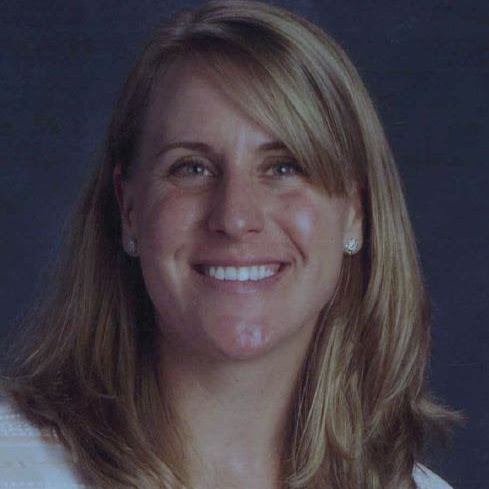 "The work of this grant has shown me that clarity in process is important. While teachers want to grow professionally, to do so in a way that is new or unknown is a scary thing. Professionally, I've always been willing to try out new practices and embrace the unknown, but I had to recognize that this is not always the case for those with whom I work. I had to slow down my own desire to move at a quick clip and dig into the work; I had to stop and think ahead about the process so as to best communicate what's to come for participants. Once this happened, teachers were increasingly willing to engage, ask questions, and take steps in new directions, and in doing so, they found rejuvenation in their passion and practice."
District: University Place School District
Award Amount: $5,000.00
Description: Teachers at Curtis Junior High have utilized PLCs for years, using data to drive instructional changes in content-alike teams. Teachers have been engaging in rich discussion about classroom instruction, but they rarely have the opportunity to see the implementation of these plans in classrooms other than their own. Through the work of the CSTP Leadership Grant, CJH teachers will have the opportunity to see their PLC work in action, utilizing the studio cycle. Teachers will collect data via walk-throughs, use this data to identify areas of professional growth, engage in discussion about best practice, collaborate to create honed instructional plans steeped in best practice, then witness the implementation of these plans in real-time via a studio classroom. The use of the studio cycle will help open doors between colleagues and deepen ongoing dialogue about the effect of quality instructional practice upon student learning.
End of the Year Report
Jennifer Zamira is an assistant principal at Curtis Junior High School in University Place School District, which serves just shy of 1000 students in grades eight and nine. Over the past two decades, UP Schools have had strong focus on instruction, developing the district's own "Basics," adopted from Madeline Hunter's research in lesson design, and with the adoption of TPEP, a very close alignment with the Marzano Framework. This, paired with PLC work in common assessments, data review, and what Marzano has termed a "guaranteed and viable curriculum," have worked to ensure a high degree of student achievement for students in University Place.
While PLC work has made for positive shifts in the curriculum, content, and assessment presented to students, PLCs do not specifically address the instructional moves made in the classroom–what teachers physically do to promote student learning. In observation at Curtis Junior High, there is much alignment between what is taught; there remain discrepancies in how it is taught. The work of this grant served to support this element of teaching and learning by way of studios.
The Curtis Junior High studio model, which was adapted from the work of the Teacher's Development Group–an organization dedicated to increasing students' mathematical understanding and achievement through meaningful, effective professional development–allowed for teacher collaboration and public sharing of practice to support collegial growth in teaching. This, when viewed through a lens of action-based research, gave birth to the CJH studio model (Fig. 1).
For phase one, building administration conducted walk-throughs using a tool modelled from elements of the UPSD Basics most visible in classroom instruction (Appendix A). Data from these walk-throughs indicated a need for higher order thinking, and from this, a topic for studio work was selected: quality questioning and questioning strategies. At this time, the opportunity to participate in studios was presented to staff and eighteen participants expressed interest. These eighteen teachers were divided into four groups of four to five teachers each, and in each group, one teacher was identified to be the "enactment teacher," the teacher whom the other group participants would observe.
Prior to breaking into group work, all participants engaged in a review of the research surrounding best practices in questioning. Excerpts from Quality Questioning: Research-Based Practice to Engage Every Learner (Walsh and Sattes, 2005) were used, and Costas Levels of Questioning was introduced. At the end of the research review, each of the four smaller groups identified a single topic for examination and set forth a plan for gathering specific data in this area.
After gathering evidence of current practice in questioning, teachers met in their small groups to review their data. Data suggested evidence of low-level questions and little wait time, which brought about four new focus questions:
How do probing questions move students toward increased higher level thinking? Which questions elicit student responses at a higher level of thinking?
How can teachers support students in asking higher level questions? How do these higher level questions foster responses that demonstrate higher level thinking?
How do teachers differentiate their questioning to get all students to achieve the learning target?
What strategies are most effective to ensure all students have access to the questions asked in class? What impact does wait time and questioning have on student engagement?
With these questions in mind, participants and their enactment teacher developed a lesson to be observed by the group. These lessons sought to implement various elements of questioning and their relevant strategies, including probing questions, student generated questions, and wait time. During the lesson enactment, participants observed, using a group-generated data collection tool to observe the targeted strategies.
In debrief, participants discussed the efficacy of their group's strategy, and determined next steps for their own practice. Of the observations, teachers witnessed how the use of questioning alongside wait time I and wait time II (Walsh and Sattes, 2005) can increase student engagement and heighten thinking, putting the weight of the cognitive load on students' shoulders. In addition to this, new questions arose, further demonstrating a need for continued work. Teachers wondered how they can create a culture of questioning in their classrooms, how they might find balance between student voice and pacing guides, and how they might initiate the creation of a questioning strategies tool kit for building-wide use. More logistically, teachers also wondered about ways to make the model more sustainable, as they identified many teachers' hesitancy to participate due to after school conflicts (e.g. coaching, child care, other professional responsibilities) and a generalized feeling of having "too much going on."
Still, the impact of the work was great. While eighteen teachers were involved, the two other building administrators and district-level leadership were prompted to consider additional ways to support the work of PLCs. Of those eighteen participants, their vocalization of the work impacted no less than six PLC groups, reaching up to twenty five other teachers. Moreover, conversations about instruction have experienced a shift; teachers are talking in increased amounts about student engagement and higher order thinking, and are actively seeking out opportunities for students to convey their curiosities and activate their voice.
Overall, many teachers articulated an appreciation for the opportunity to observe each other's practice and expressed a desire to continue this work. When asked if they felt ready to continue the studios on their own as teacher leaders—with a diminished role of the administrative leader—including facilitation their own studio work within or across PLCs, there was some hesitancy. As such, discussion about teacher leader training has begun, which will directly address the needs of PLC leaders and potential studio leaders.
The work of this grant has shown me that clarity in process is important. While teachers want to grow professionally, to do so in a way that is new or unknown is a scary thing. Professionally, I've always been willing to try out new practices and embrace the unknown, but I had to recognize that this is not always the case for those with whom I work. I had to slow down my own desire to move at a quick clip and dig into the work; I had to stop and think ahead about the process so as to best communicate what's to come for participants. Once this happened, teachers were increasingly willing to engage, ask questions, and take steps in new directions, and in doing so, they found rejuvenation in their passion and practice.