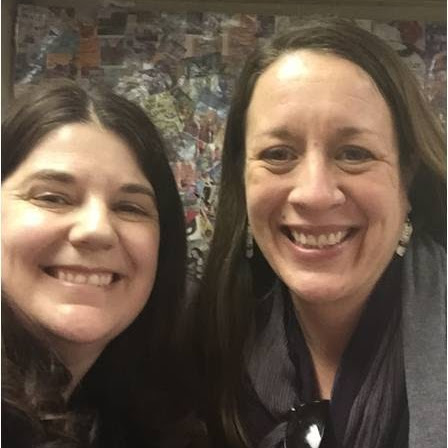 "Our team was so invested in this work that we decided to proceed with the work before our grant was funded.   We started by having the 8th grade teachers presenting their lesson planning for the Curriculum Based Assessment (CBA).  Not all teachers knew what was expected of our 8th graders so we wanted to raise awareness across the grade levels.  After the CBA was completed, our entire team graded the assessments.  Through this, we found that we were not properly preparing students and the list of student deficits was large.  Therefore, we took those deficits and determined if our current plan (using Claim, Evidence, and Reasoning) would address that deficit.  If not, how we focused on how we would address those deficits to improve student research skills.  We used backward planning and identified how we could improve our work with students by creating a grade level document that cross-referenced with CCS Standards."
District: Everett School District
Award Amount: $4,995.00
Description: Hello! I'm Debra Bodeau and I am a NBCT from Everett Public Schools! I have had a wide variety of educational experiences, having taught every grade from grades K-12! Additionally, I've had a variety of roles including Resource Room, 4th grade Teacher, 5th grade teacher, Reading Specialist, Self-Contained Special Education, Behavior Disorder, and my most current role is History Teacher. These experiences have given me such a broad outlook on the education process and may also prove that I have commitment issues !
My team is comprised of 5 history teachers and 1 librarian. Three of us have earned our National Board Certification. We have had little time to work together mostly due to high attrition in our department. Our Principal is working to change that, enabling us to focus on our grant this year and continue it into the future.
Our grant is focusing on meeting Common Core Standards while using 21st Century Skills and technology. We are primarily focusing on the Social Studies/ELA research skills. Our students have historically done poorly on this. We are from a high poverty school which equates to lack of access to computer technology in the home. Our curriculum-based assessment is completed in 8th grade and students have not met standard on these assessments. We will be dissecting these CBA results in order to create a 6-8 grade alignment document of skills as well as create a unit (per grade level) that incorporates 21st Century Skills and the CCSS.
End of Year Report
My school, North Middle School, is considered a high needs school based on Free and Reduced Lunch rates. Over 50% of our school qualifies for some additional services which includes English Language Learners and students on an Individual Education Plan. The high poverty coupled with other factors that impact student learning makes challenges that need to be addressed so our students' can attain the same academic excellence as their peers in other areas. For example, our students have less access to technology in the home, giving them less familiarity as well as less opportunities to develop necessary job skills.
Our Social Studies department had not yet adapted our teaching strategies to incorporate Common Core Stand Standards for History and English/Language Arts. We knew, from experience and Curriculum Based Assessments for Social Studies, that our students did not have the necessary skills to successfully use research skills. One area that was a large roadblock was the students' ability to use technology in order to complete online research. In our district's mission, it states,"
They will acquire the knowledge, attitudes and skills to adapt to the emerging needs of a changing world." We thought that incorporating 21st Century Skills was a critical component to our work. Our overall goal was to create and implement a unit plan for each grade level that incorporated technology, 21st century skills, and research.
This work was important to our context because it really focused on our students' deficits and made a plan to improve upon those deficits (technology skills, 21st Century Skills, research skills). Additionally, we are a fairly new team and did not have a plan or system that enabled us to work together to reach a common goal.
We had a fairly in-depth and specific scope and sequence to our work. Our overall goal was to create and implement a unit plan for each grade level that incorporated technology, 21st century skills, and research. Our teacher leaders felt it was important to have a plan so that our students were not only making progress in their class but that we were consistent and systematically spiraling our instruction.
First, before I even wrote the grant, I outlined my idea to the team (6 members total: 5 History teachers and 1 librarian). If they were not interested in going in this direction, I didn't want to force my ideas upon them. My team responded positively to this. I made sure I kept them apprised of the progress and re-presented the plan to them with the obligations of the team.
Our team was so invested in this work that we decided to proceed with the work before our grant was funded. We started by having the 8th grade teachers presenting their lesson planning for the Curriculum Based Assessment (CBA). Not all teachers knew what was expected of our 8th graders so we wanted to raise awareness across the grade levels. After the CBA was completed, our entire team graded the assessments. Through this, we found that we were not properly preparing students and the list of student deficits was large. Therefore, we took those deficits and determined if our current plan (using Claim, Evidence, and Reasoning) would address that deficit. If not, how we focused on how we would address those deficits to improve student research skills. We used backward planning and identified how we could improve our work with students by creating a grade level document that cross-referenced with CCS Standards.
As a team, we increased our knowledge base about 21st Century Skills and research. We began reviewing sources. We started this online by having a list of books on a google doc with the link. Some teachers had never used a shared document on google docs. We collaborated by discussing the books and determining if it was a good match to help us solve our problem. Based on that research, we used funds to buy 1 book that we thought was a possibility. When those books arrived, we went through each book and was able to further refine our list. Based on that, we ordered sets of books so that each history teacher had access to the texts.
Some of the books we determined would help us with unit planning. However, two of those books, we felt were vital to read before beginning the unit plan. The first book, Teaching the 4Cs With Technology by Stephanie Smith Budhai and Laura McLaughlin Taddei focused on combining 21st Century Skills with technology. This was a short text of 58 pages so we decided to read the entire book and discuss it. The second book, Teaching 21st Century Skills: An ASCD Action Tool, was much longer. Therefore, we all read the first 2 chapters: Rationale and Instructional Planning Tools and jigsawed the rest of the text which focused on individual lessons. As a group, we met together to discuss these as well as go through the individual lessons, spotlighting one that we felt really went well with our content area. One of the discussions that kept coming up repeatedly was that we can't do this alone. We need to focus on this as an entire school.
After this work was completed, we broke out into grade levels. All of us worked in pairs and made a unit plan that incorporated our new learning of 21st Century Skills, technology, one component from our backwards planning document we created, and CCS standards. We are in the process of implementing this plan with our students and will be going over our results next week.
As a result of our work, our team meetings have drastically changed. We have a focus and were even spotlighted by our principal at our last staff meeting about how we use our time to collaborate. We had a large buy-in with the project. I think this is partly due to keeping everyone aware and getting feedback every step of the way. Our Principal and Assistant Superintendent saw so much value in this that we are focusing on this work next year as a whole staff and our school may be piloting assessing 21st Century Skills for the district. Our team has a workable plan that is aligned by grade level to improve student skills in research.
My major learnings were that I really do have the skills to lead my team. My Principal and district listened to me and encouraged me. I now believe that we could have more power in how things work if we are willing to do the necessary work. If we don't, we will have more top down initiatives.
Resources we used to support our work were Teaching 21st Century Skills: An ASCD Action Skill by Sue Z. Beers and Teaching the 4Cs with Technology by Stephanie Smith Budhai and Laura McLaughlin Taddei.
As a result of our work, 6 teachers have been directly impacted. However, we began work with an introductory lesson on 21st Century Skills with our North Staff and have a 2 year plan to implement this with our Principal. When this happens, there will be at least 40 staff members impacted as well as paraeducators. I know that we were impacted by this work because of our discussions and unit plans that members created.
My words of wisdom for the next teacher leader is that we are not acknowledged enough for the work we do everyday. Therefore, make sure to acknowledge the work of others.